The New Zealand National Fieldays Society is a not-for-profit organisation committed to supporting the advancement of agriculture in New Zealand.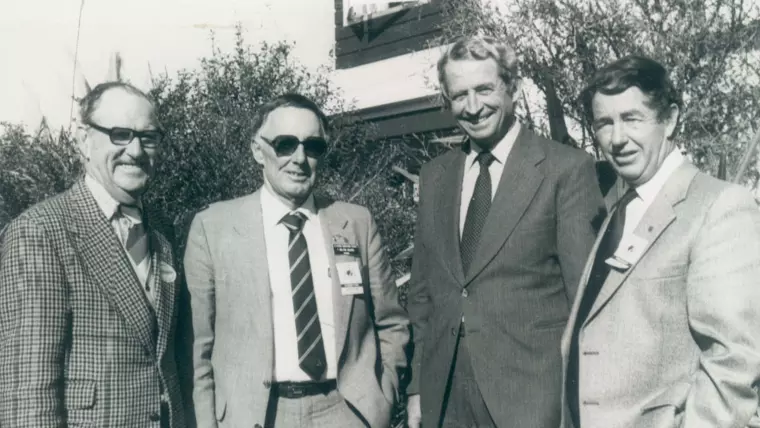 About us
The NZ National Fieldays Society has played a leading role in the development of agriculture and New Zealand's economy since its inception in 1968. The Society and Fieldays owe its origins to Waikato farmer and Nuffield Australia Farming scholar John Kneebone. Travelling to Britain in 1966, he wrote to the Waikato Times farming editor Pat Cuming suggesting an annual outing for farmers, and the rest as they say is history!
A proud heritage and legacy has been built by many who have supported and volunteered with the organisation since it began. An elected board governs the New Zealand National Fieldays Society, driving the future direction of the organisation, its charitable activity and its events.
The Society owns Fieldays and Mystery Creek Events Centre, a 114-hectare Waikato property that serves as the home of Fieldays, the Society's head office, and one of the nation's most versatile event venues.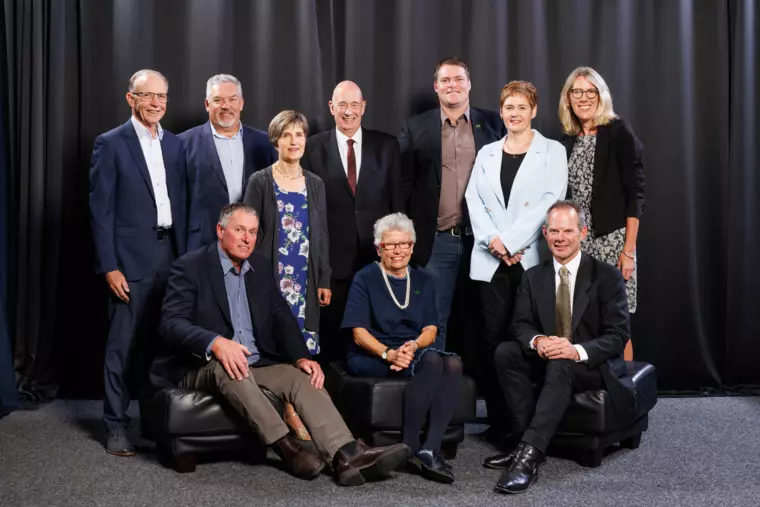 New Zealand National Fieldays Society Board is:

President – Jenni Vernon
Vice President – Tim Hale
Immediate past – James Allen
Lynette Pearks, Graeme Austin, Margaret Cameron, Clinton Gulliver,
Jo Finer, Mike Chapman and Barry Quayle
Photo Galleries
Take a journey through time and explore the rich history of Fieldays through our photo archives. For over 55 years, Fieldays has connected town and country, adapting and growing with the ever-changing times.
Brands and Sponsors
The New Zealand National Fieldays Society owns Fieldays and Mystery Creek Events Centre and as a not-for-profit, relies on the much-valued support it receives from its sponsors.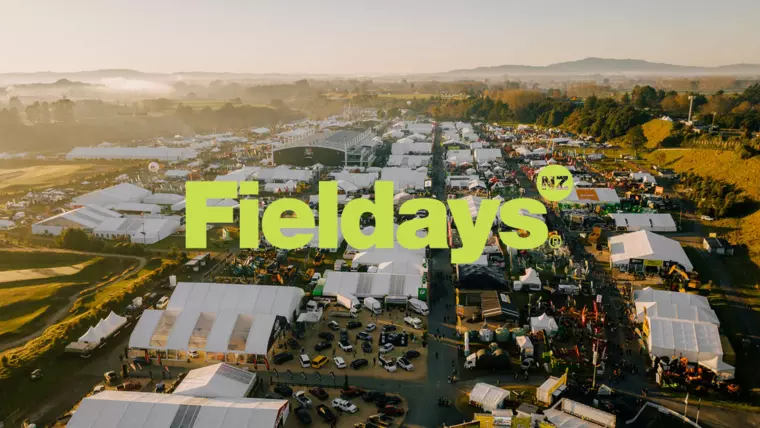 Fieldays
For over 55 years, Fieldays has been the cornerstone event of the New Zealand National Fieldays Society, attracting over 100,000 visitors and around 1000 exhibitors for four days each June. Fieldays presents NZ's agricultural and primary sector and honours the Society's three pillars – innovation, education, and globalisation.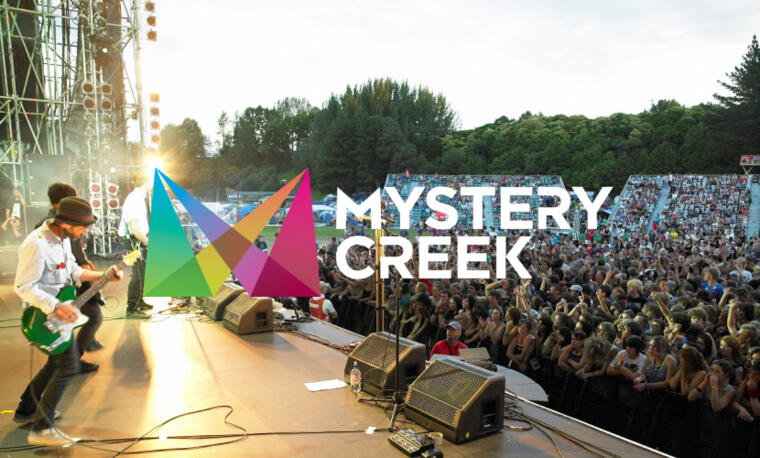 Mystery Creek Events Centre
Purchased by the Society in 1971 to run Fieldays, the land at Mystery Creek Events Centre continues to be developed to suit its evolving purpose. The property has become a versatile site that can be transformed into a thriving event city, with permanent infrastructure, architecturally designed buildings and an ever-evolving roading system.

Everything from corporate meetings to festivals and camps are held here throughout the year.
Our Partners and Premier Sponsor
We're grateful to the many individuals, organisations and firms that have so generously assisted with donations, sponsorship, support and preparations for Fieldays and other events held at Mystery Creek Events Centre; this support is critical to our success.
New Zealand National Fieldays Society is proud to be associated with the following organisations, working together to promote agriculture and provide the New Zealand rural sector with world-class events, services, solutions and innovations.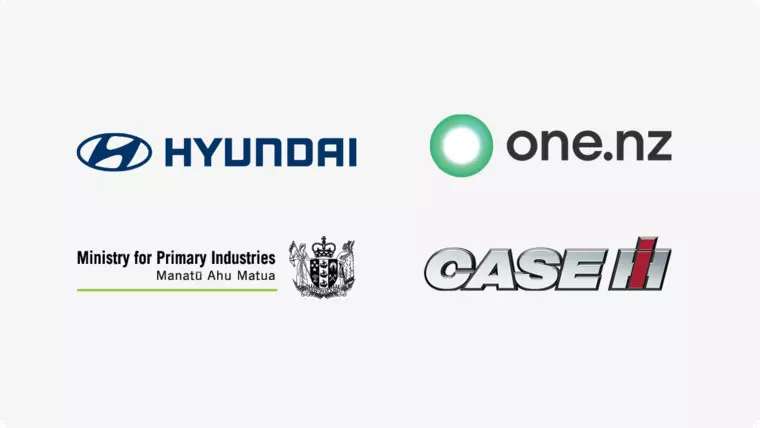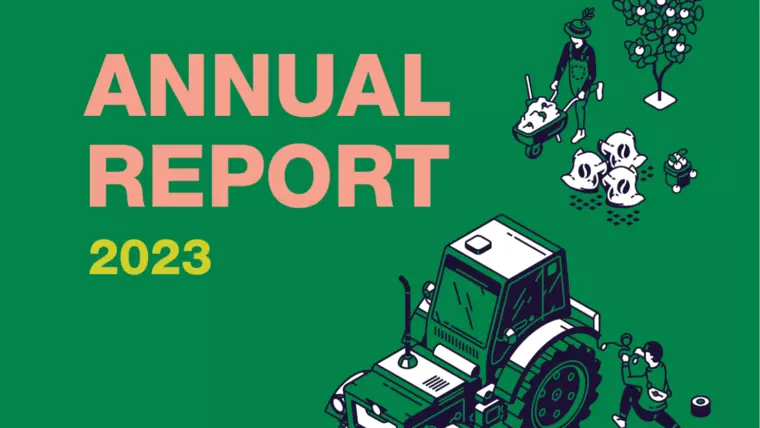 Annual Report 2023
This annual report covers the performance of the Society for the year to 30 September 2023.
Sustainability
The Society's goal is to help positively shape the future through sustainable business practices. Using the ISO 20121 standard employed by high profile events such as the Olympic Games and FIFA World Cup, Instep work with the Society to monitor and manage the reduction of event carbon footprints.
The progressive introduction of better waste facilities and handling has seen significant improvement in reduction of waste sent to landfill. During events organised and hosted by Society at our Mystery Creek venue we are asking specifically for increased numbers of stakeholders to join those already minimising their waste generation and subsequently seek their help in providing recyclable, or degradable packaging and presentation material to maximise the recycling undertaken at events.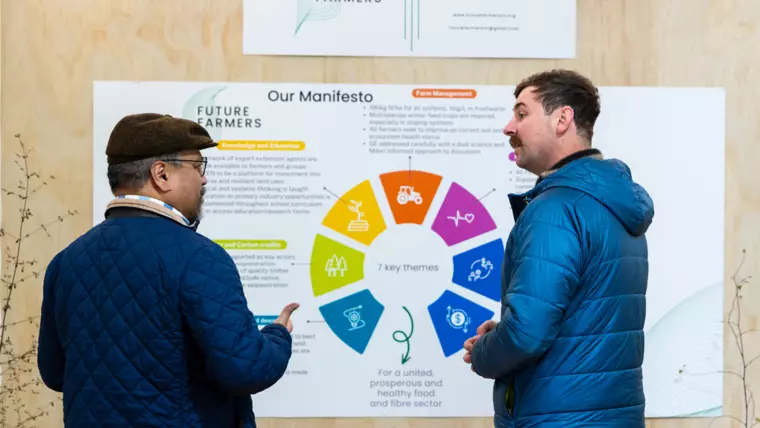 Fieldays 2022 Sustainable Event Reports
This sustainability report measures the carbon footprint of Fieldays for the period 30 November to 3 December 2022.
Sustainability Report Archives
Join the New Zealand National Fieldays Society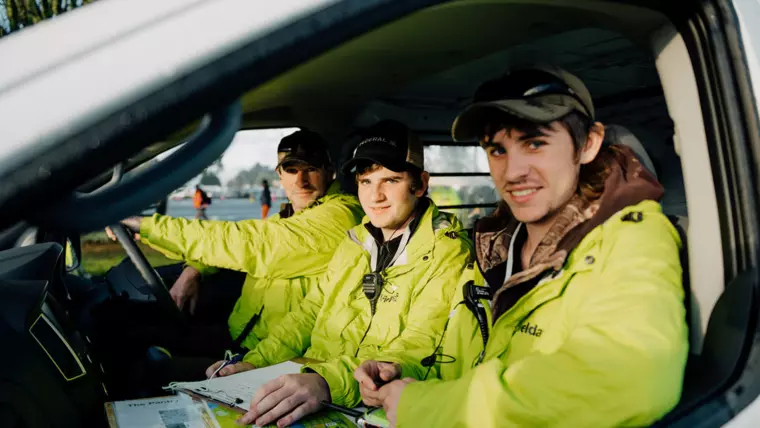 Volunteer with us
Do you love keeping busy? Do you have a desire to support your local community? If you are considering volunteering for the NZ National Fieldays Society, there's no better time to sign up. If you enjoy events and love people, you could be part of the behind-the-scenes action at Fieldays, or if conservation and the environment sound more like you, consider joining our sustainability efforts at Predator Free Mystery Creek. As a volunteer, you will be valued, respected and supported in a fullfilling team environment.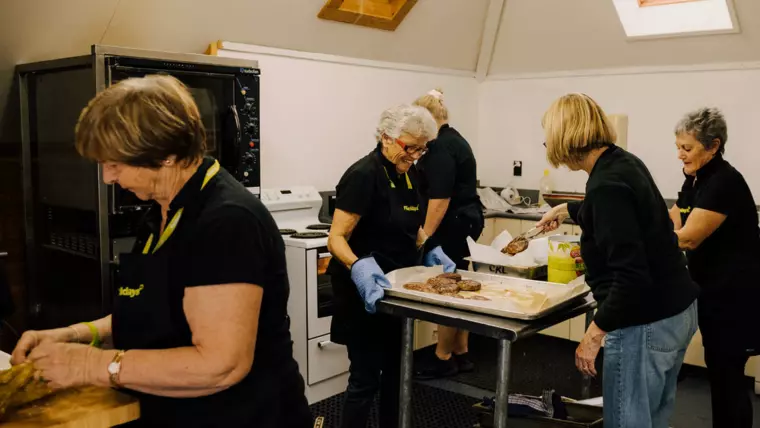 You will meet lots of great people, make lifelong friends, develop new skills and get involved in rewarding initiatives. Most of all, you get a real buzz from knowing you helped make a positive contribution by supporting the Society's mission to give back to the community.
The Society uses Rosterfy, an online system, to manage volunteer registrations, shifts, communications and more.
If you have any questions, please call our People & Culture Executive on 07 843 4497
Ready to start your volunteering journey with the Society?
If you live in New Zealand and you would like to volunteer with us, apply now to register your interest.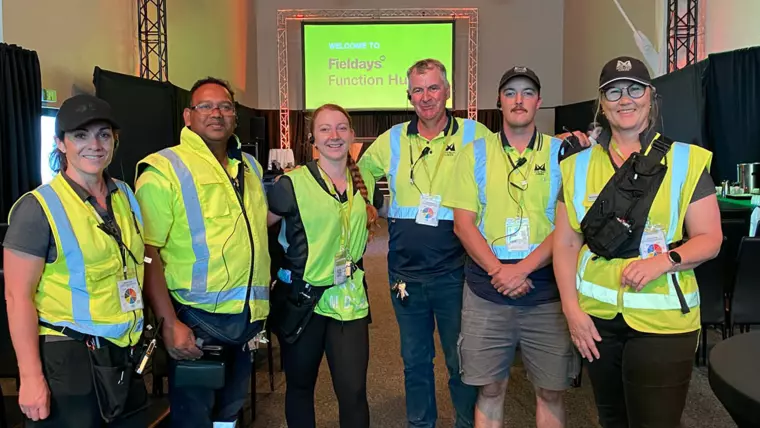 Work with us
Be a part of the team that organises New Zealand's largest event, Fieldays, and get involved in many other exciting conferences, festivals and exhibitions taking place at our Mystery Creek Events Centre venue.

*We currently have no vacancies, please check back here soon.