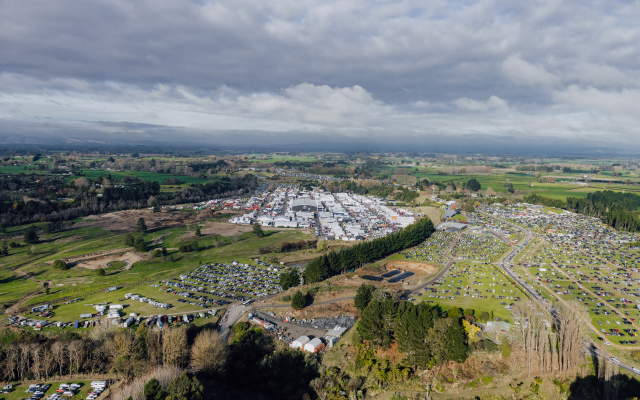 New Zealand National Fieldays Society
Gate 2, 125 Mystery Creek Rd, Hamilton
Private Bag 3206, Hamilton 3240 New Zealand
Phone: +64 7 843-4497
email: info@nznfs.co.nz
Our offices are open Monday – Friday, 8.30am – 5pm.
Volunteer for us
Ever been inspired attending a world class event? Love supporting your local community? If you are considering volunteering for the Society, there's no better time to sign up and be a part of the behind the scenes action. As a volunteer, you will be respected and supported in a fantastic team environment.
You will meet lots of great people, make lifelong friends, develop new skills and get involved in rewarding initiatives. Most of all, you get a real buzz from knowing you helped make a positive contribution by supporting the Society's mission to give back to the community.