Fieldays once again proves to be the pinnacle platform for engagement and connectedness
That's a wrap for Fieldays 2023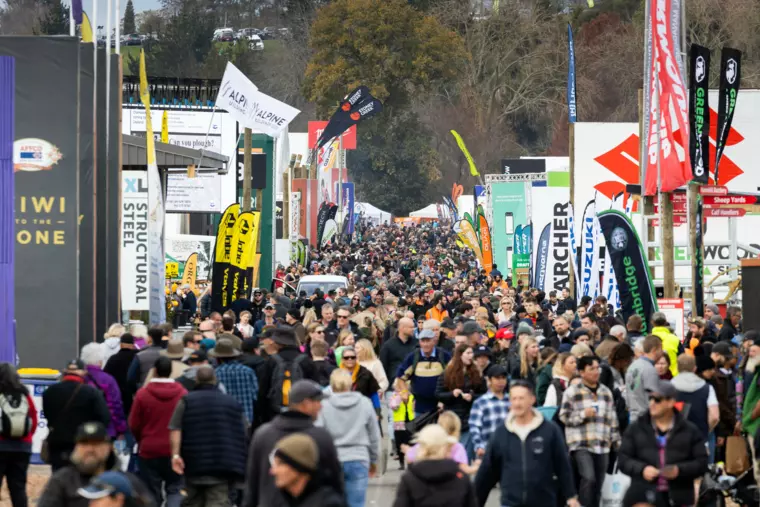 Monday 19 June 2023
Fieldays, the largest agricultural event in Southern Hemisphere has just wrapped its 55th year. With an audience comprising of both newcomers and Fieldays stalwarts, once again demonstrated a remarkable level of engagement and connectedness.
With this being the first winter event with the international borders open since 2020, Fieldays brought together individuals, business leaders and decision makers from various corners of the globe, to create invaluable relationships and partnerships that will facilitate knowledge-sharing and champion New Zealand-led innovation.
"It's been a truly wonderful four days," says Peter Nation, CEO of New Zealand National Fieldays Society. "When the gates opened on Wednesday morning under a blanket of fog and sun and positivity on the horizon. The buzz was great, and you could feel the positivity and excitement within hours of opening.
"In the face of economic and regulatory changes ahead for the primary sector, there was a profound spirit of camaraderie and buoyancy" said Nation. "With just over 105,000 attendees through the gates in the past four days, it had a different feel to our audience at the end of the last year". A number of the 75,000 that came through in November, only six months prior many of whom were newcomers to Fieldays. To be welcoming back many of those who hadn't been here since 2021 was humbling". Effectively we have welcomed over 170,000 to Fieldays in just 12 months.
Once again Fieldays provided the ultimate platform to showcase New Zealand's agricultural excellence. The event served as a compelling testament to the unwavering resolve and determination of the agricultural community. Like the main event, the Fieldays Innovation Awards celebrated their 55th anniversary proving that the sector has a huge runway for growth and driving the primary sector forward.
Fieldays could not happen without the unwavering support and hard work of all those involved. Special thanks to the entire Fieldays event team, the Fieldays Partners Hyundai, One NZ and Ministry for Primary Industries and Premier Sponsor CASE IH, the many other supporters and sponsors, and the exhibitors for their commitment to excellence which enriched the experience for all those who attended. Their contribution continues to solidify Fieldays' position as the pinnacle event for agriculture and innovation in New Zealand. Some of the presentation and investment by many of our exhibitors was simply inspiring stated Nation.
Planning is already underway for Fieldays 2024, building on the successes of the past week. The dedicated Fieldays team are looking forward to welcoming everyone back to Mystery Creek in twelve months' time, from Wednesday 12th – Saturday 15th June.
| 2023
Fieldays 2023 Highlights