Past Fieldays Innovation Awards finalist looking for co-investors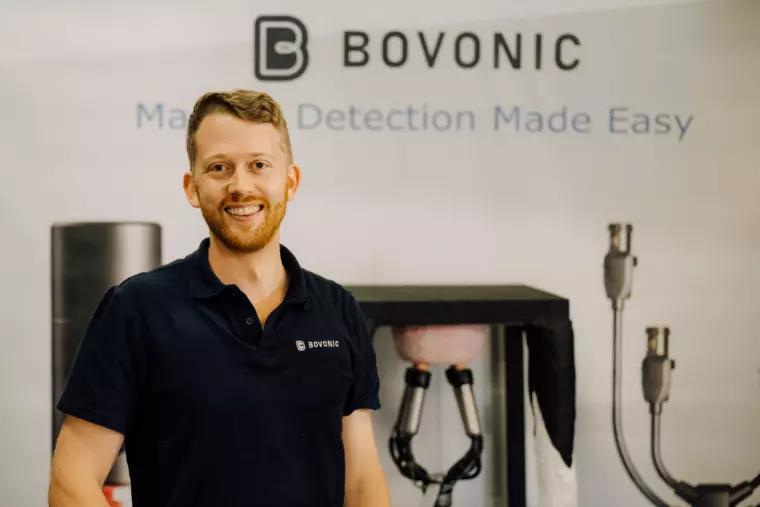 Pictured above: Liam Kampshof
Article source: Caffeine
Raised on a Bay of Plenty dairy farm, Liam Kampshof returned to New Zealand from the UK with his girlfriend during the Covid pandemic. With time on his hands, he started thinking about how he could use his expertise to resolve mastitis – globally the most common and costly disease affecting dairy cows, estimated to cost US$19–$32 billion annually.
After working on a basic prototype in his garage, Kampshof sought feedback in 2021 at Fieldays, where 150 farmers signed up, expressing their interest in testing the product.
Kampshof says he initially naively thought he could bootstrap his startup, which is aiming to revolutionise mastitis detection. "When I did finally come to the realisation that this was going to take more than $20,000, Pacific Channel were there."
Since November 2021, Pacific Channel has invested around $500,000 in Kampshof's company, Bovonic, to get it to the commercial stage; the agritech startup is now seeking to raise another $750,000 to scale up production.
Caffeine talked with Kampshof and Pacific Channel partner Kieran Jina about the relationship between investor and founder. See the full article.